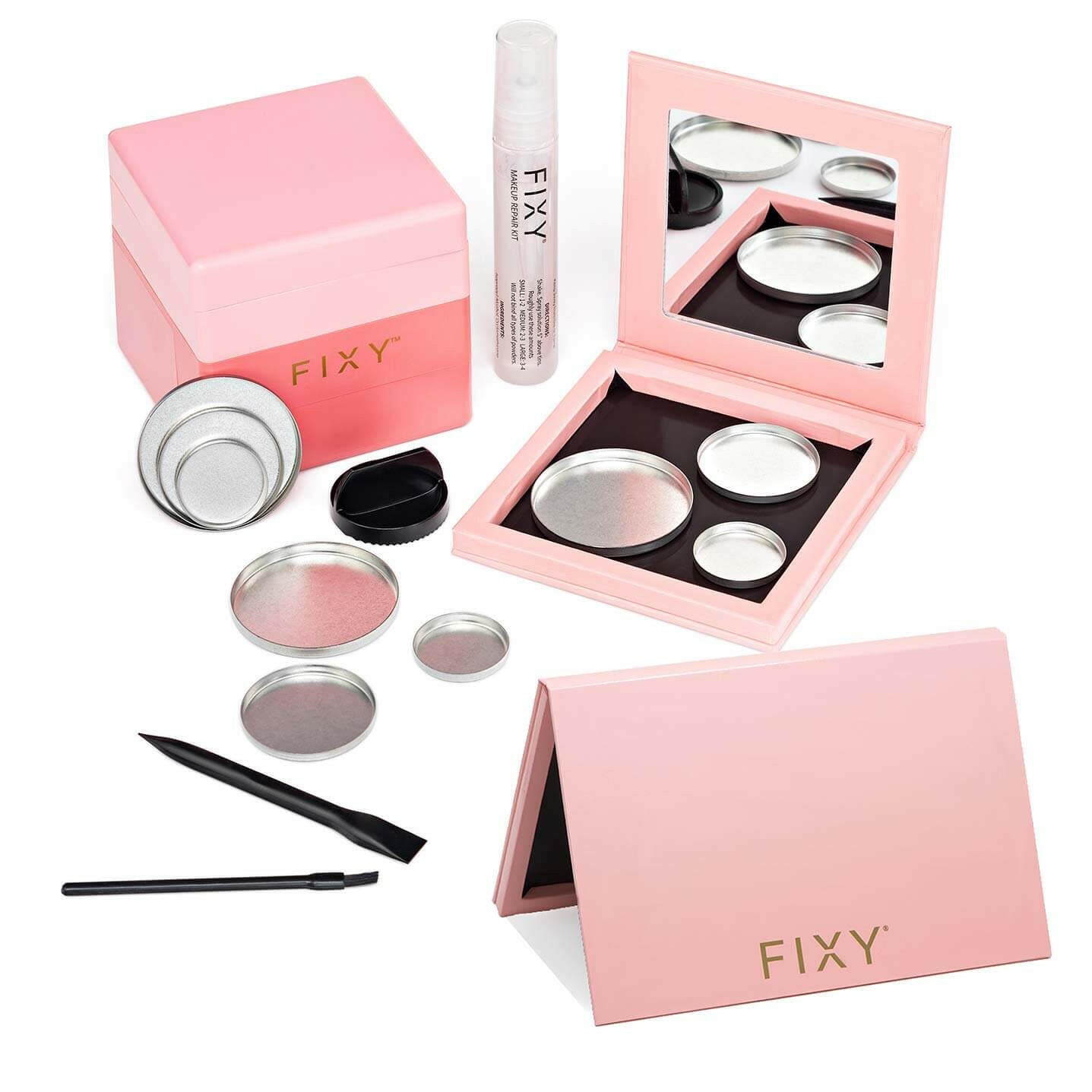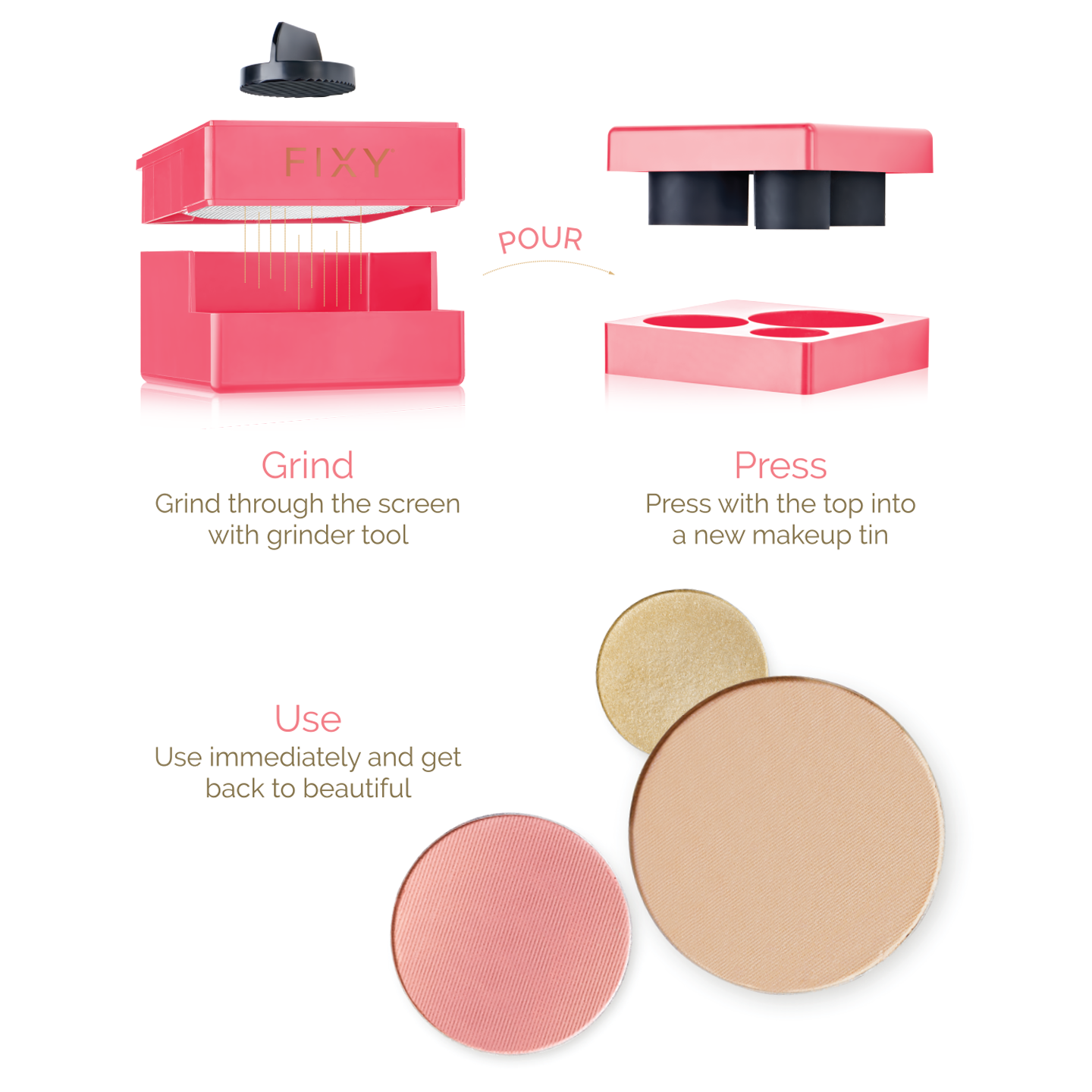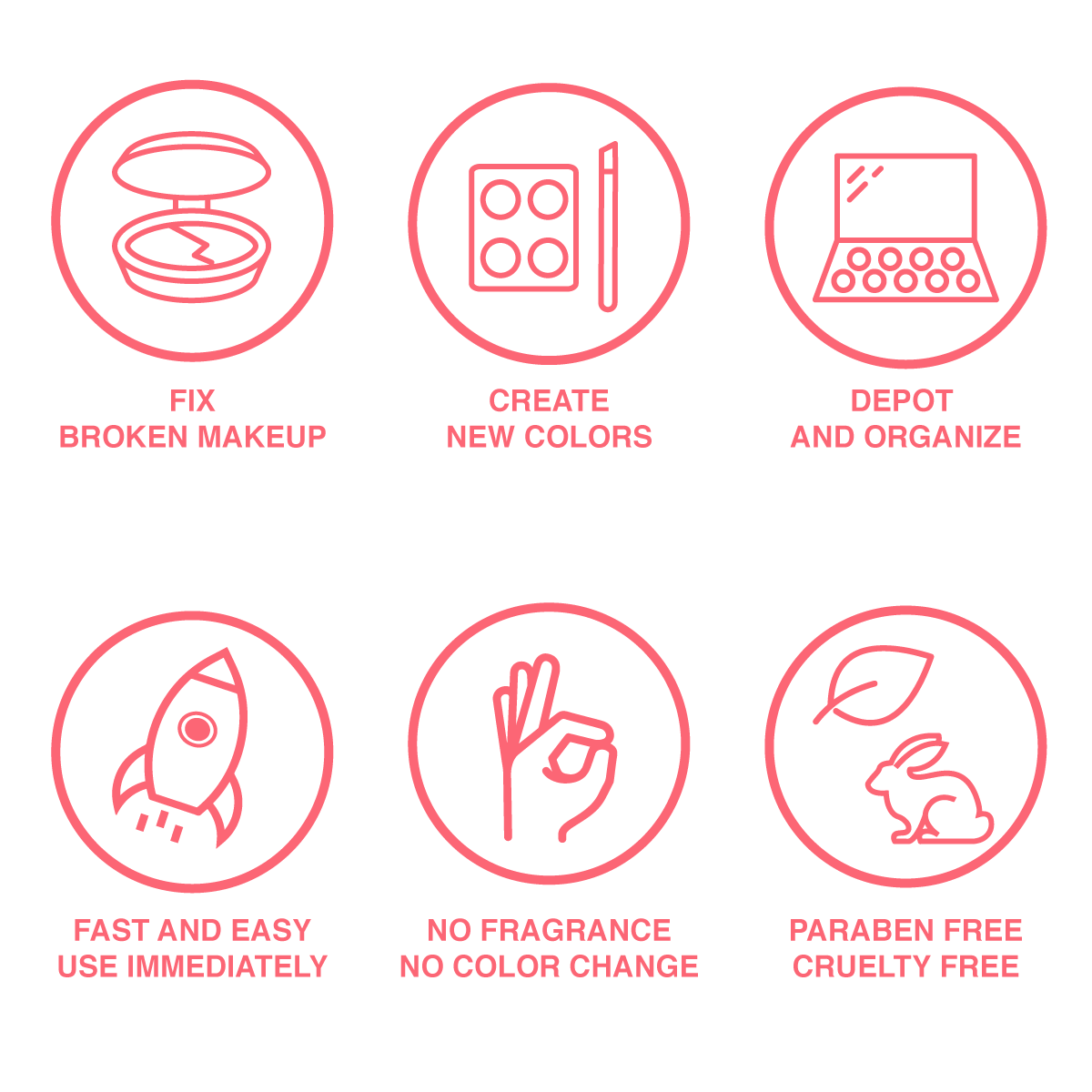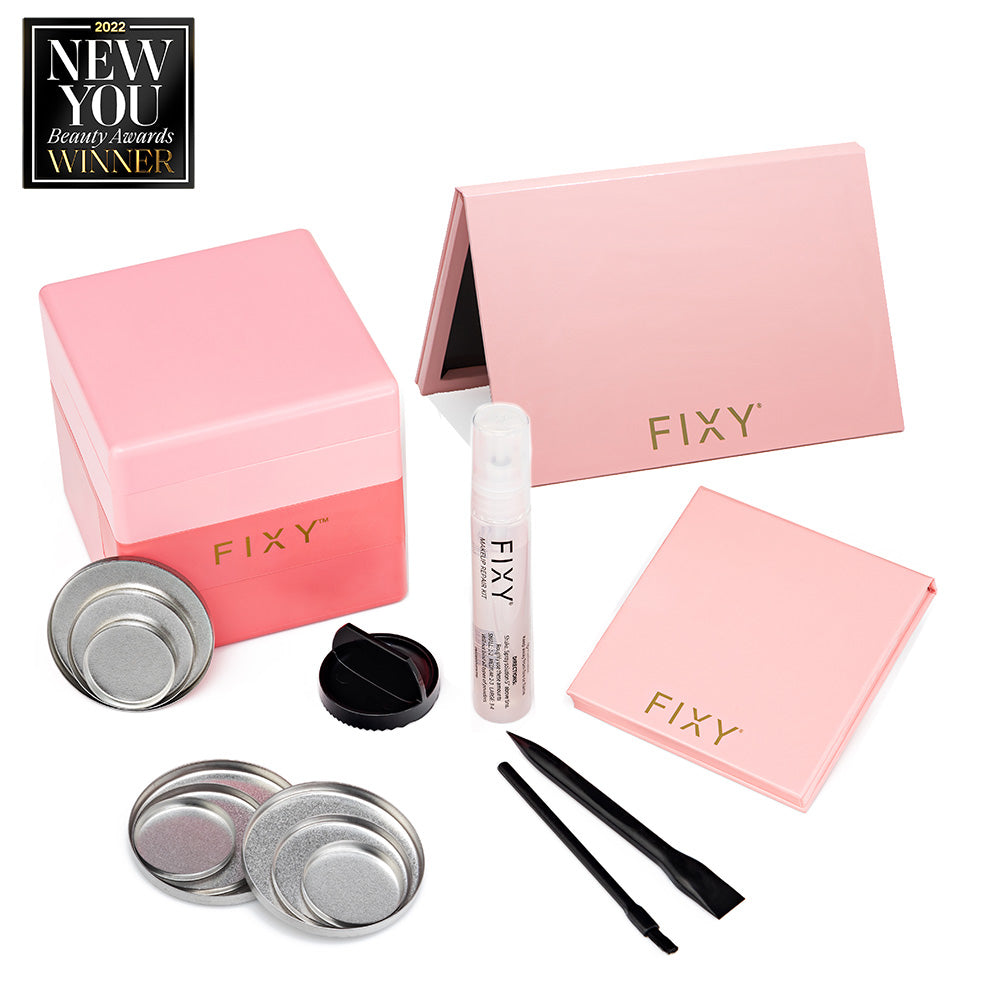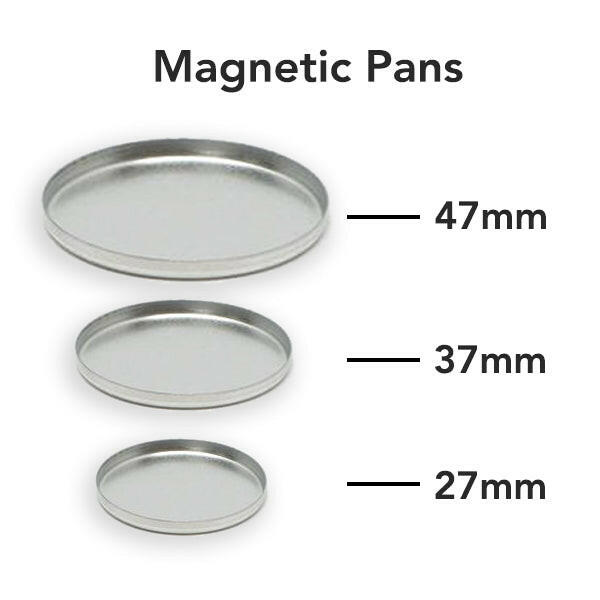 PRO Broken Makeup Repair Kit & Makeup Blender
The PRO kit is our signature kit PLUS our large magnetic palette, giving you plenty of space for the 9 makeup pans that come with every kit. We spent years designing the easiest and most effective way to fix your broken makeup with NO color change and NO fragrance added. Just GRIND, BIND, PRESS & USE and your makeup will look as good as new!

You can ALSO upcycle and blend unused makeup colors to create a new shade. That's not it, you can also with FIXY to depot your makeup. Check out videos on the FIXY Youtube channel.
100% REUSABLE KIT - NO SINGLE-USE PLASTICS

Just hand wash and use it again and again.
Paraben-Free, Cruelty-Free, SLS-Free, Fragrance-Free, Vegan, & No Color Change. The binding spray is not full of harmful ingredients and won't irritate your skin. It dries immediately and will not change the color of your makeup. Countless options were tested over several years to find the perfect blend.
All in one makeup blending box (powder grinder & makeup press), custom pick & scraper, mini brush, grinding tool, 3 small 27 mm magnetic makeup pans, 3 medium 37mm magnetic makeup pans, 3 large 47mm magnetic makeup pans, .68 oz FIXY binding spray, 1 Small FIXY magnetic makeup palette, 1 Large FIXY magnetic palette, and visual & written instructions.